Just home since friday night , sob sob sob! We had a fantastic trip , so Id better get started with this report! We flew Dublin to CDG on Sunday the 11th and stayed that night in the Hotel Elysee in Val Dèurope ( worked out cheaper to do it that way then to fly on the Monday!) It was quite late by the time we got there , having taken the RER from the airport so all we did was have dinner in a place next door called Grill Time and then head back to bed. In case anyone is interested this hotel has free wifi ( unlike Disney!) Full of excitement we were up very early on monday morning to take the RER to Disney. I wasnt going losing a minute of my extra magic hours!
So we get outside the station , and find we have no way through the village to get to the hotel . . . the security man told us we had to take the shuttle! So we spent 10 mins in the freezing cold waiting , while we could see the HNY in front of us! Madness. My first impression of the hotel was just amazing! Ive never really had an urge to stay there before , it always seemed a little lacking in atmosphere to me but I fell in love ! We were the only people at reception so we were checked in by 7.40am with our bags left off. Off we ran to the park , yaaay! Only when we got to the turnstile , himself discovered he had in fact lost his ticket! ( Men! )
I was in a panic wondering how long it would take them to issue us a new one but as we were walking back to the hotel , lo and behold there was Pluto lying face up on the ground outside Starbucks. Phew! Excitement restored , we were in!
[img]http://i1123.photobucket.com/albums/l545/AislingMckee/Photobucket%20Desktop%20-%20AISLING-
PC/Disneyland%20Nov%202012/DSCN0577.jpg[/img]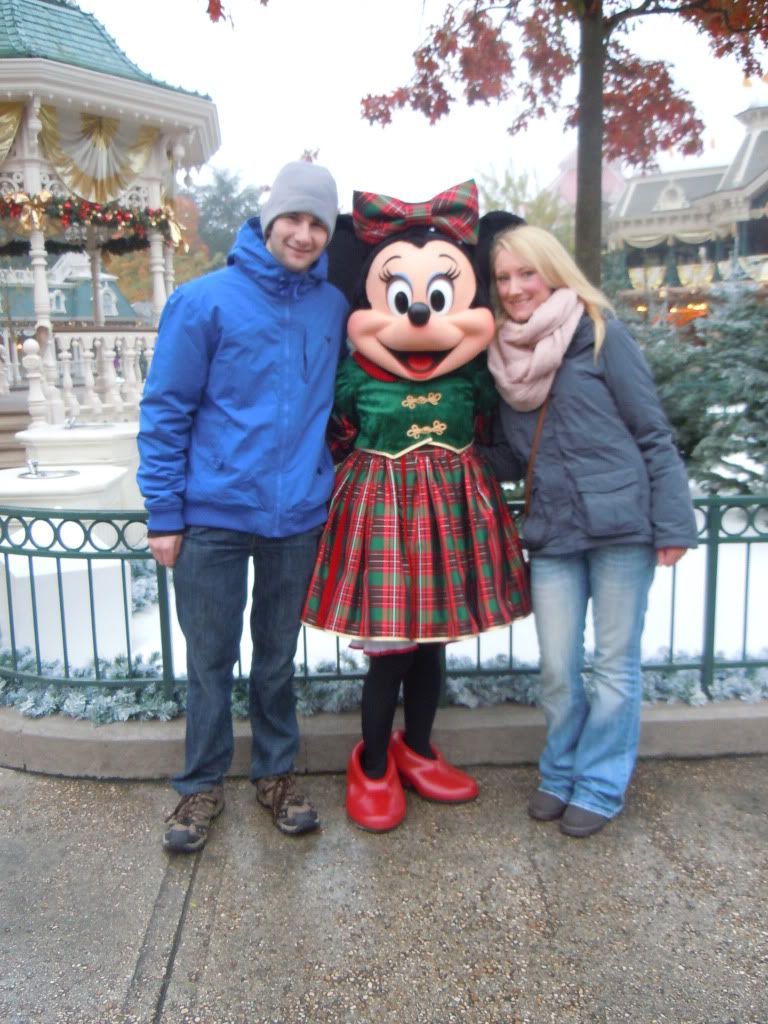 First character of the trip no less than Minnie in her Christmas outfit! Everyone has seen the pictures of the tree and christmas decorations already so Il keep them to a minimum but they were just excellent. I have to add that this was my first trip in Christmas season so I was just extra excited to see them. First was a go on space mountain to shake off the cobwebs then a round of Buzz ( I am the winner this trip!) , followed by the usual EMH rides. We headed to the studios straight away at half nine just so we could get Crush done without having to wait longer than 30 mins and walked on every single ride there too. It was such a brilliant time to visit - all of the atmosphere and the parks were very quiet so most rides were 5 mins or less. Highlight of the studios that day was Cinemagique. Beautiful show! I cant believe Ive never done it before but I loved it and will definatley do it again next trip. After that we went back to City Hall to book our meals for the trip. We watched the tree lighting at 6pm but even before that all the good places for dreams were gone , so we decided to give it a miss that night because it was just too cold to wait when we werent going to see it properly. We headed back to the hotel to settle in and we had dinner booked for the Parkside Diner that night at 8pm. Our luggage was already in our room when we got there and * eek* I had a letter and a present waiting in there for me! A lovely letter welcoming me back to the resort and esp the HNY and an Eyore mug filled with sweets tied with a ribbon. Such a nice touch , I was thrilled. I know its not much but its lovely to get recognition as someone who is a regular guest. Our room was 1123 in the Gramercy part of the building and it was great. Huge with 2 double beds that were so comfortable and fresh flowers in the bathroom. Our view was over the carpark but we were never in the room in daylight so it didnt matter!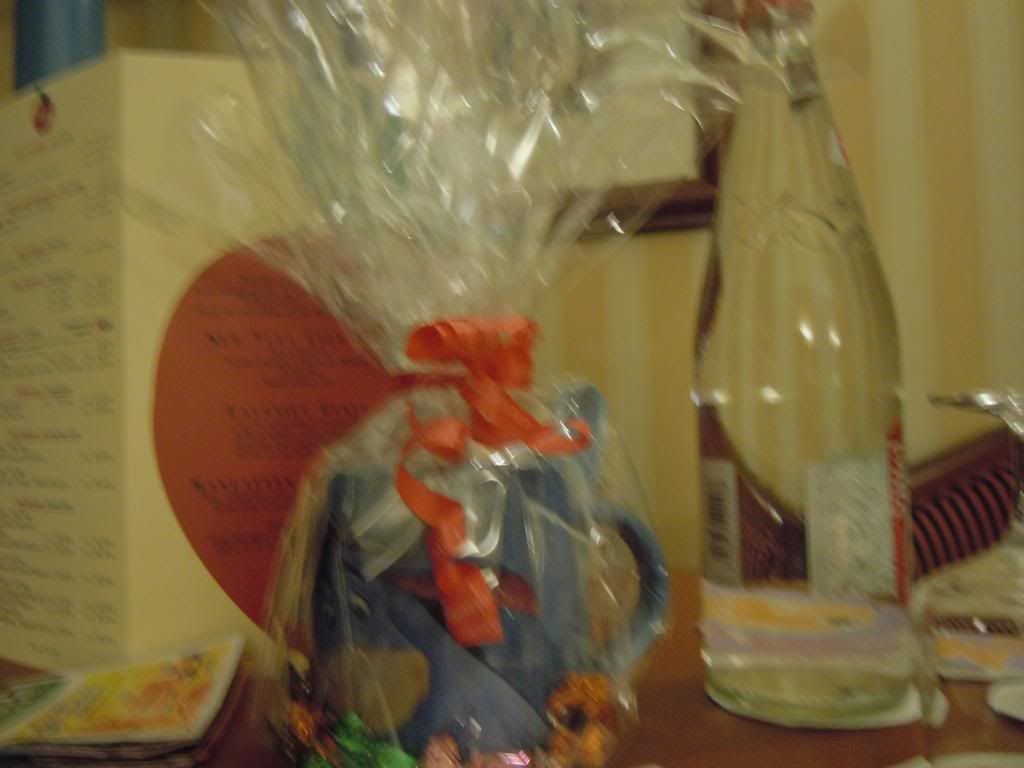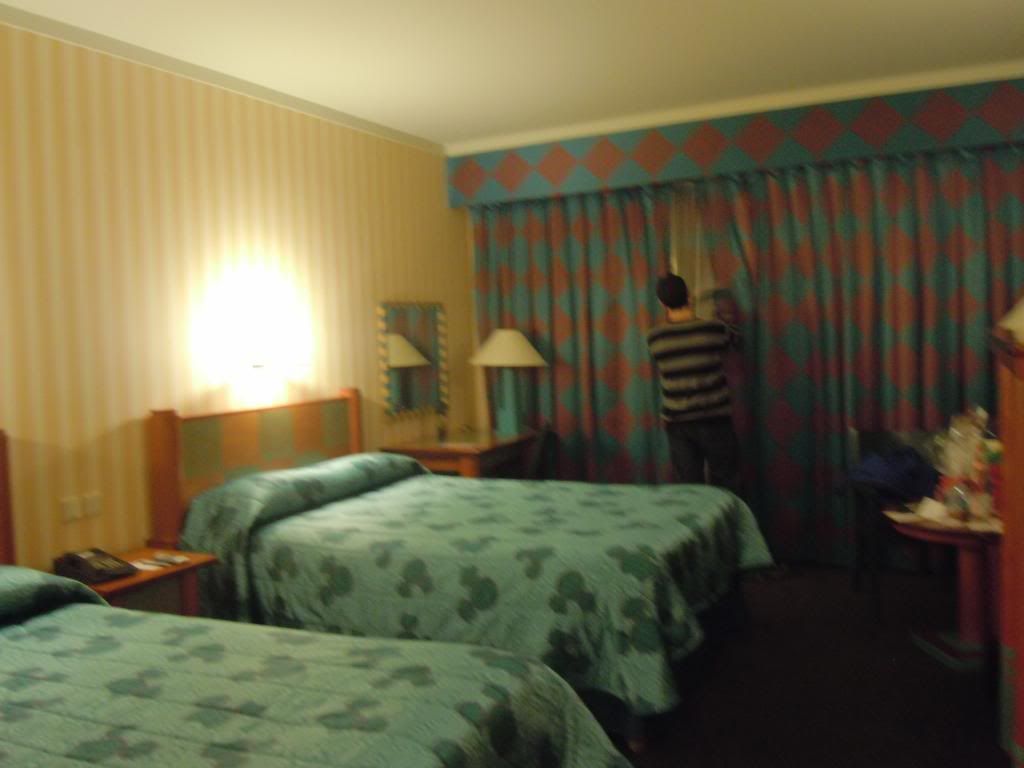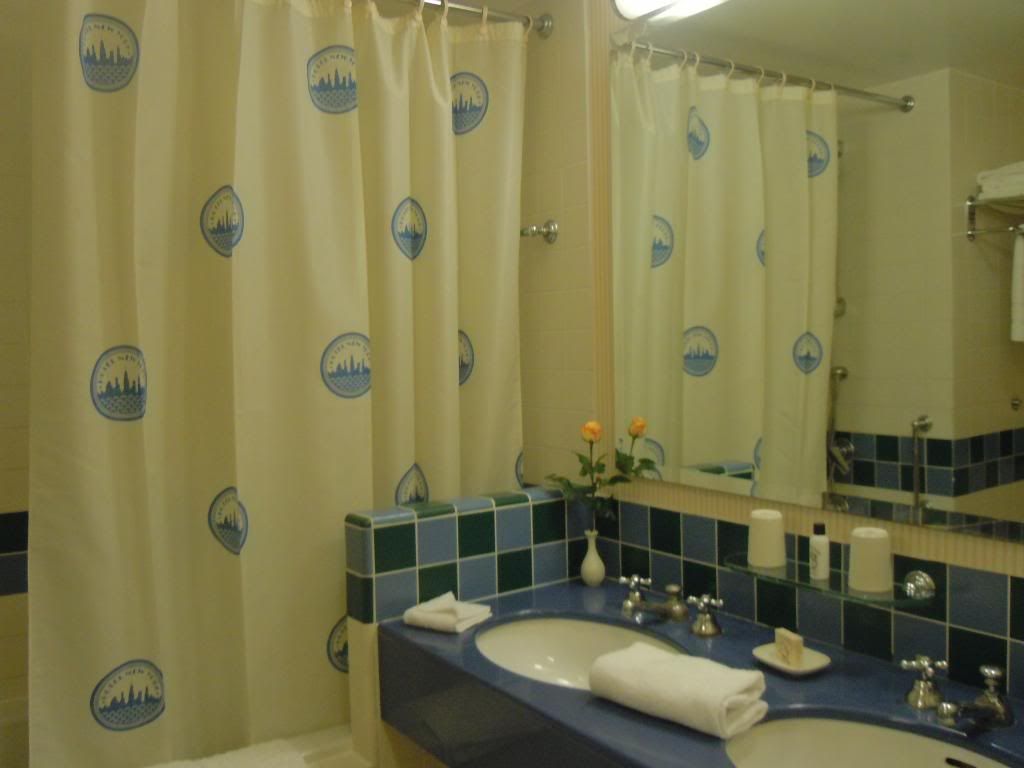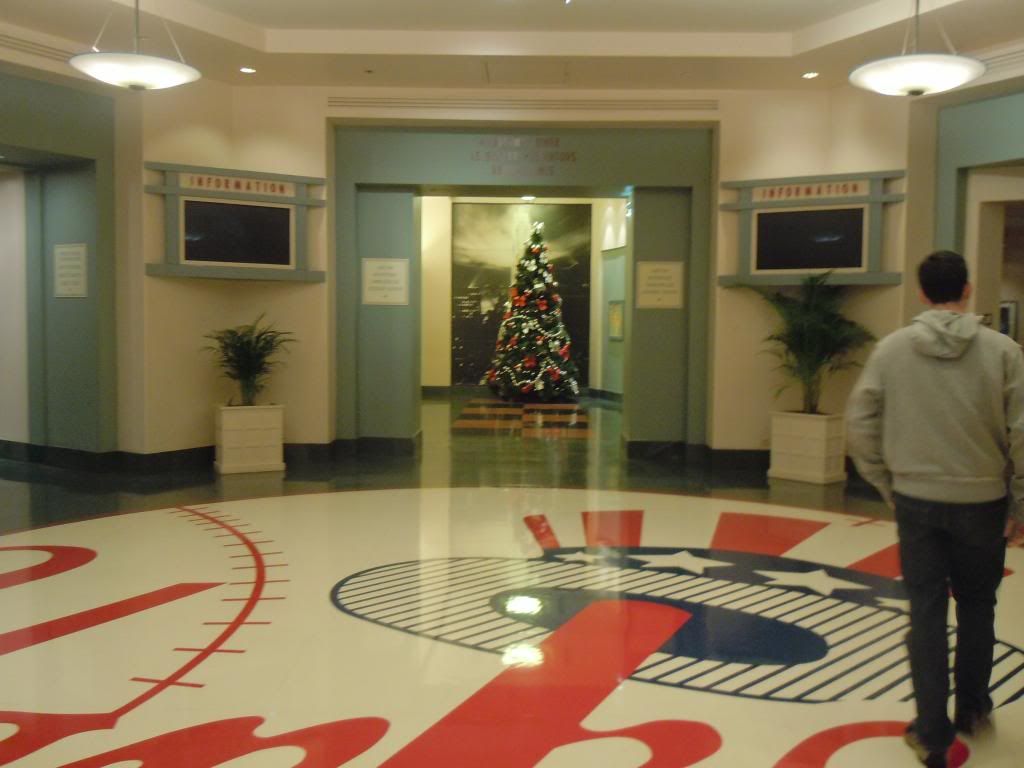 Went down to dinner then to the all you can eat buffet which was about 30 euro each and it was fab , huge selection of salads and meats and shellfish for starters , then beef stew , roast pork and sausages , pasta etc for mains and then my idea of heaven - a dessert buffet. Really reccomend eating here , the food was great and really hot and we were absolutely stuffed afterwards , too stuffed to even eat the chocolate coins left on the bed with the turndown service when we were back in the room. So that was day one down , only 4 more to go!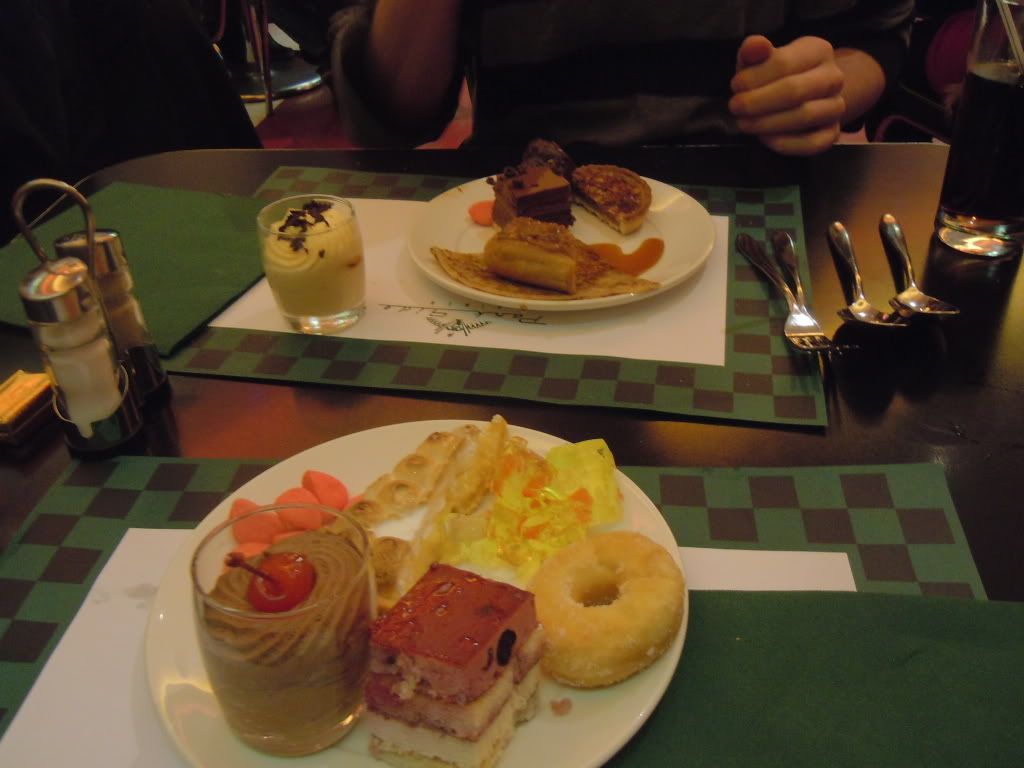 Day 2 Tuesday 13th November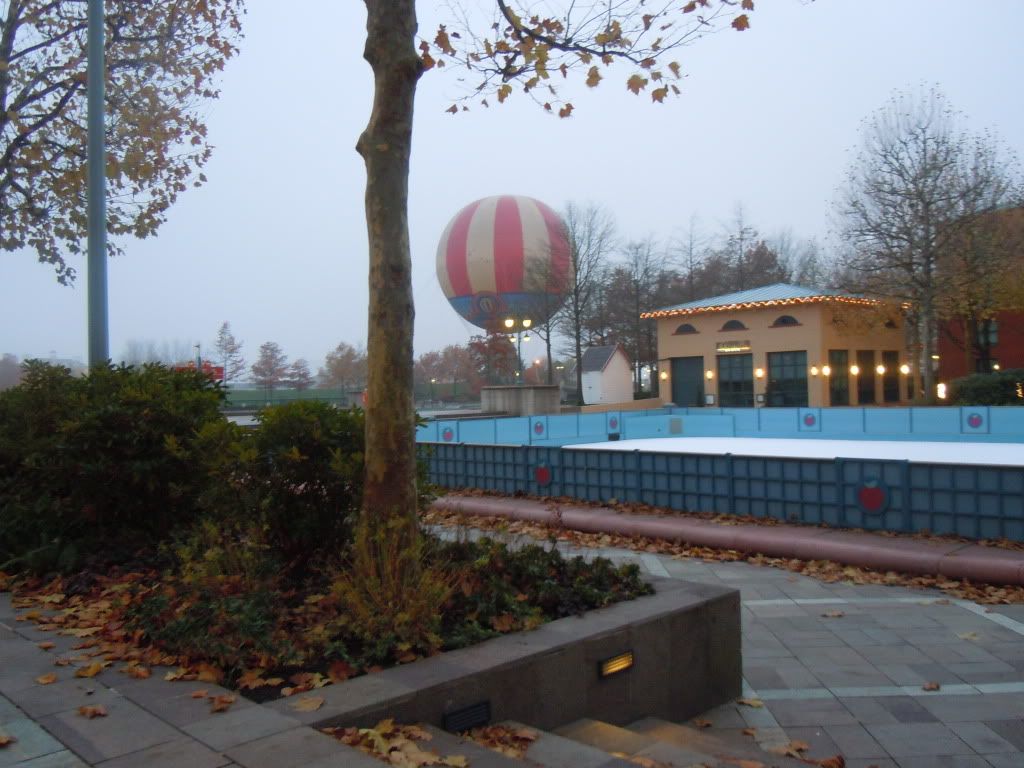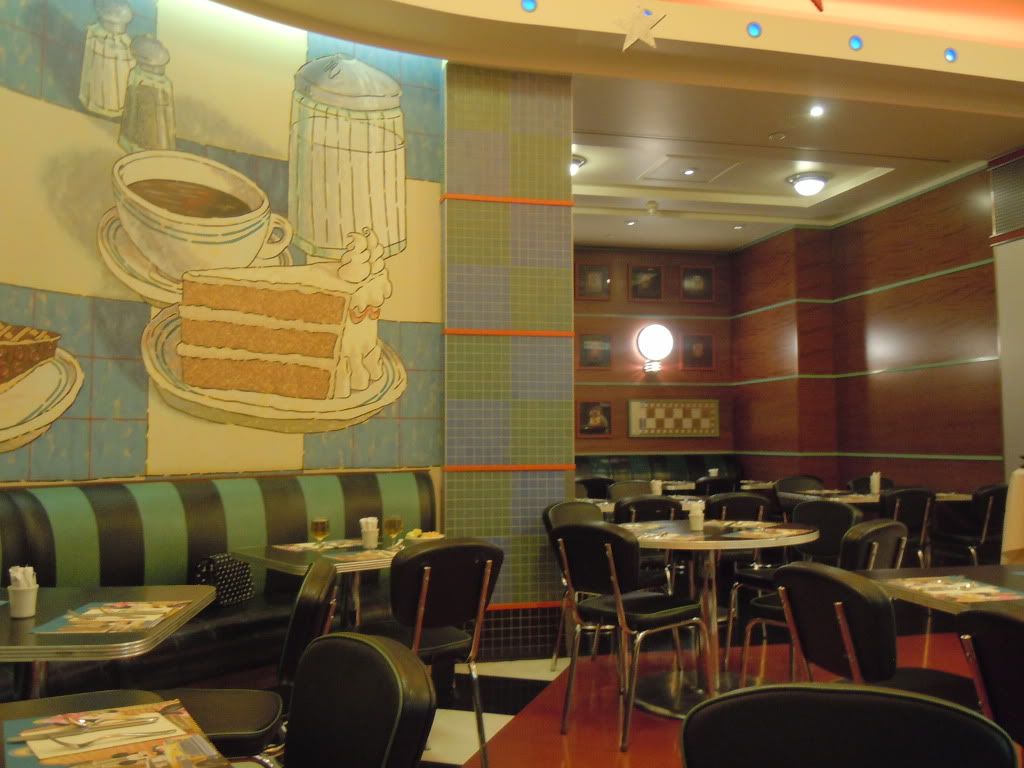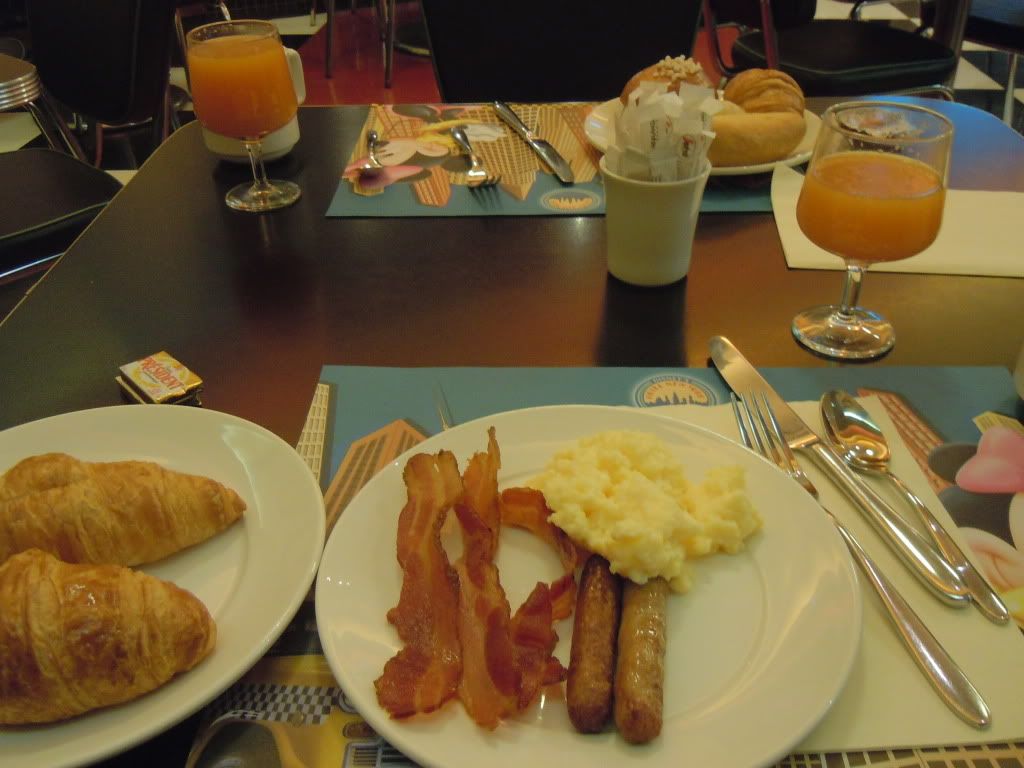 Breakfast in Parkside diner at 7am. Huge selection of pastries and bread , cereal , yoghurts , fruit and hot items. And the orange juice! I saw people rave about the OJ here before and it really is that good! We filled up and were in the park again for 8am. All the rides and then an early lunch at the Lucky Nugget. The band was playing which was brilliant and the food was good too , we got the chicken burger meal which was 13.99 each inc chips , a drink and a brownie for dessert. At 1pm we headed over to City Hall because we had booked a guided tour the day before. It cost 15 euro each and lasted just over 2 hours. There was the 2 of us and then an english family who were lovely. Big Hello if your reading this! Our tour guide was a lovely lady called Aurore and she was so nice. I would def reccomend the tour , but if like me , you have the From sketch to reality book , you wont learn anything new. But it was still nice to walk the park with someone who works there and she pointed out a few hidden mickeys that I hadnt noticed before!Ive a photo here too of a hidden mickey I found in the lucky nugget , and one outside Buzz. We did get a look around Walts as it was closed , so beautiful , and Dapper Dans barber shop too. At the end of the tour we were all given a free Pin of the castle.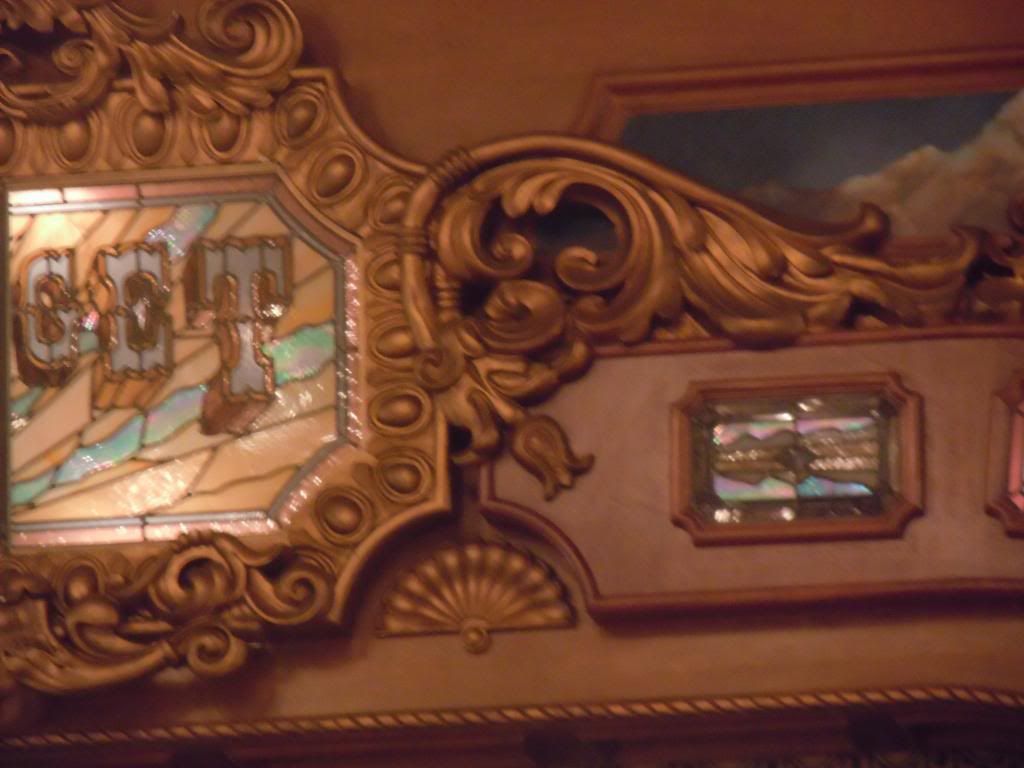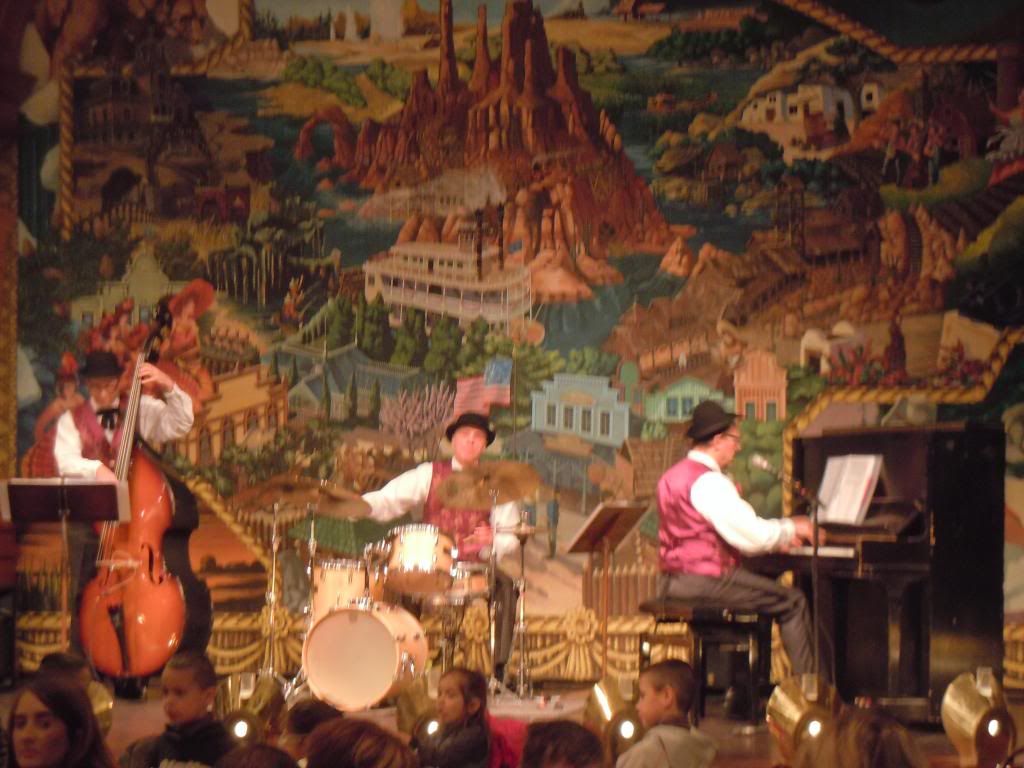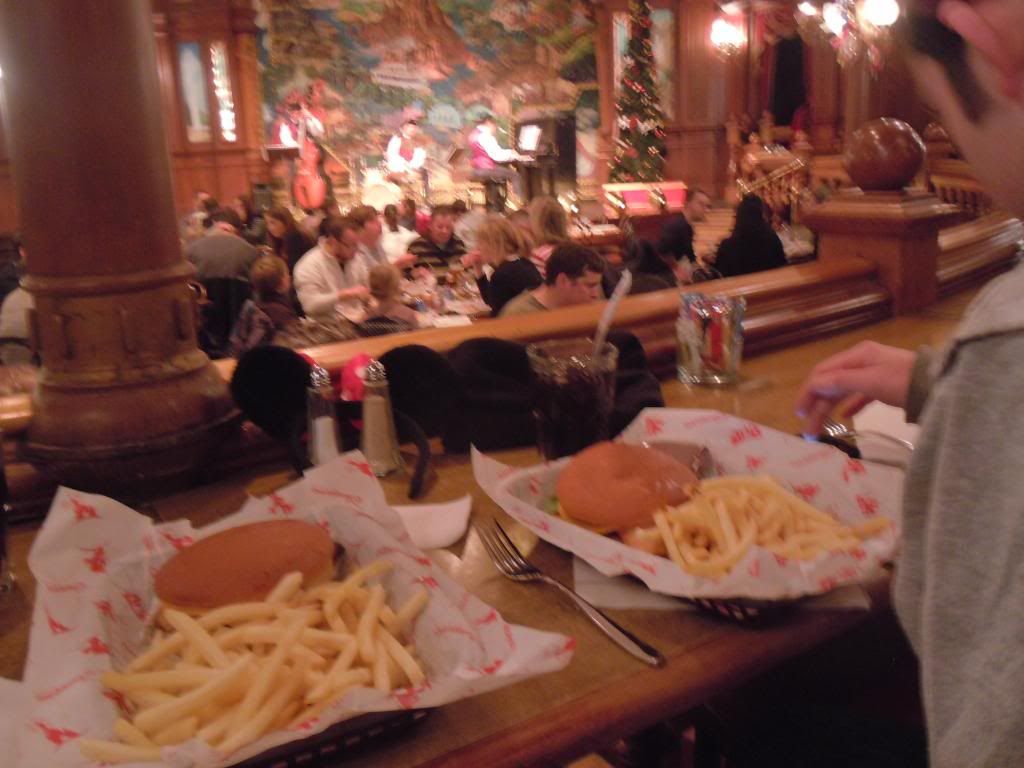 After doing all the rides in both parks , we watched the christmas cavalcade , just across from the discovery arcade. Its really cute and good fun. And it starts snowing on Main St afterwards too.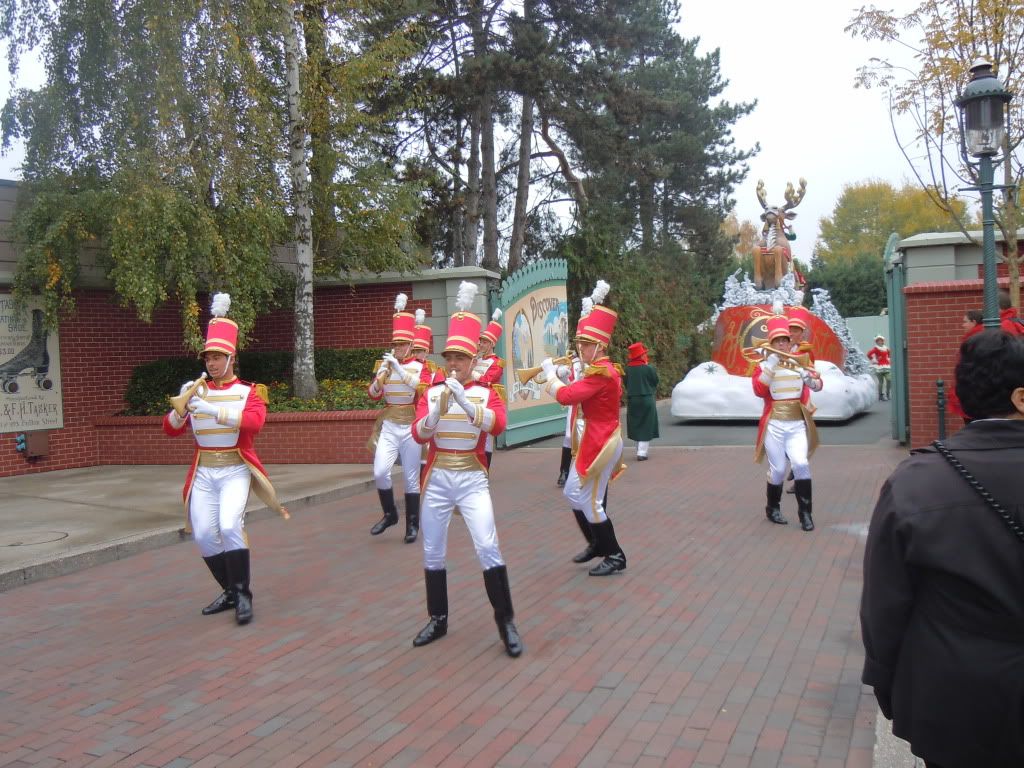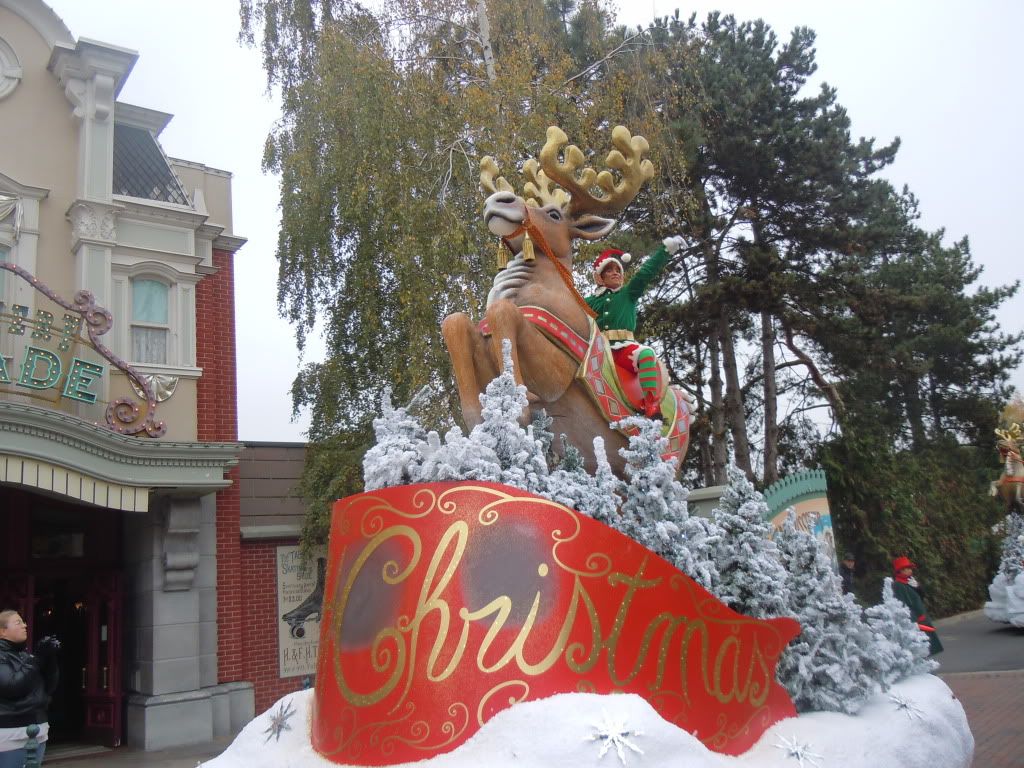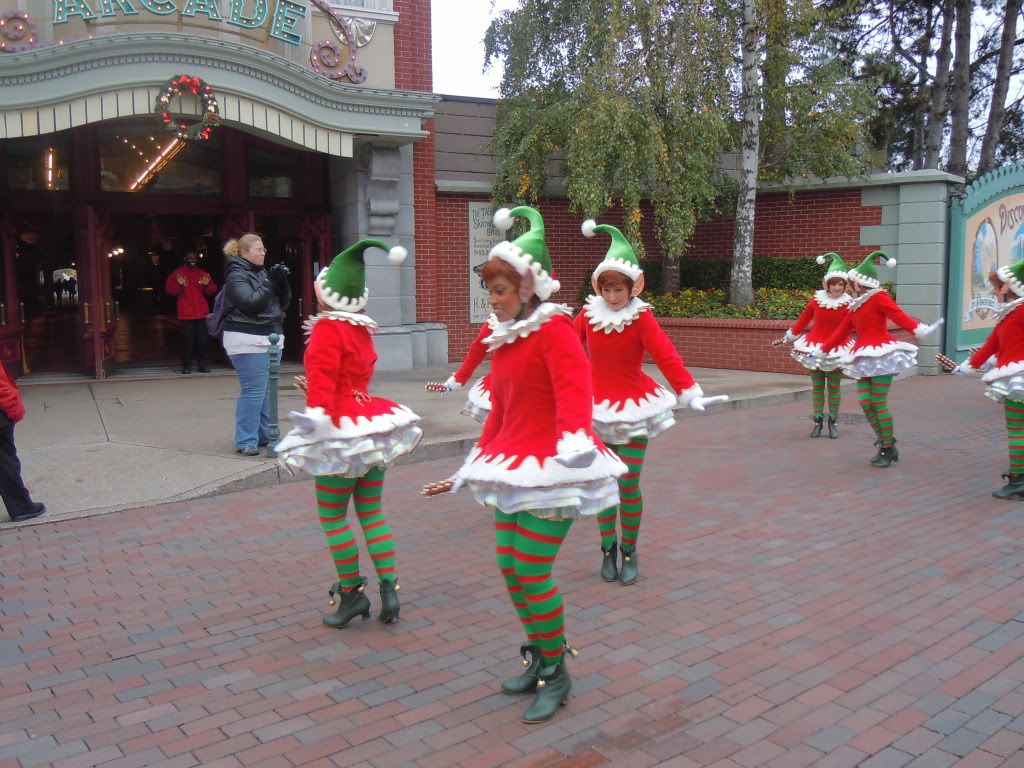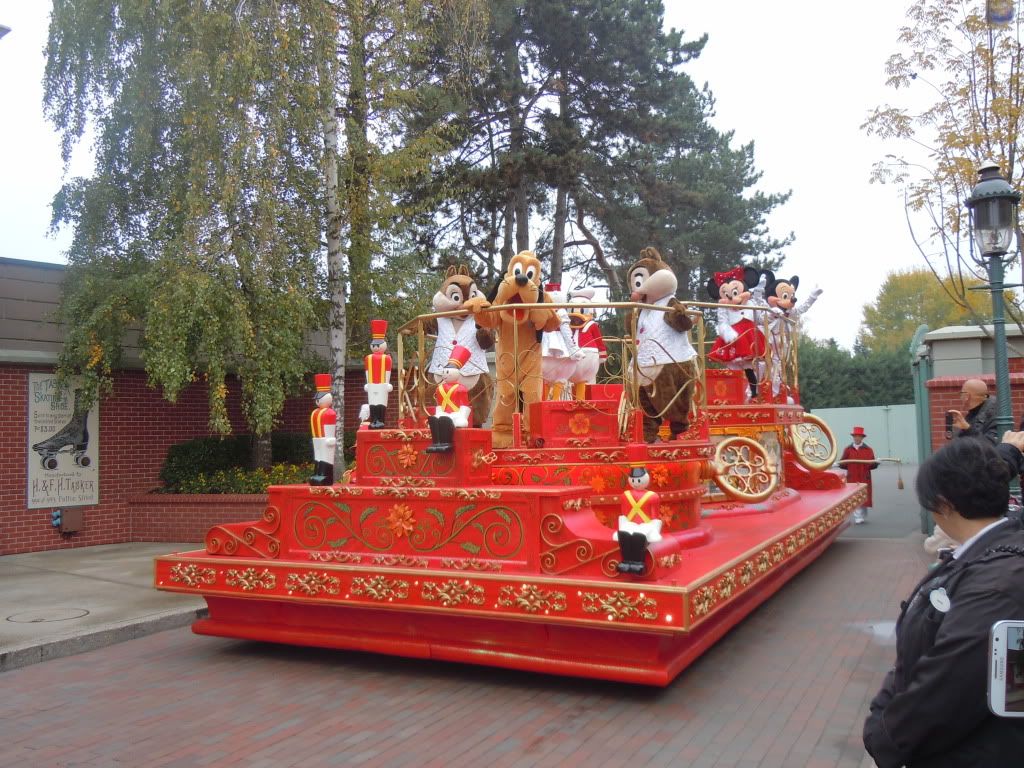 So that evening we finally got to watch Dreams. Everyone knows what its all about so I wont even attempt to talk about it, but just WOW. Incredible. If thats not magic I dont know what is. Photos came out terrible though , so I wont post any here! But Id watch it every night if I could , just magic! That night we had a reservation for 8pm in the steakhouse because himself had been craving a kobe beef burger since his last visit. The place was wedged! Even with our reservation we were waiting 20 minutes to get a table and the service was really slow. I wasnt too impressed but as long as himself was happy with his burger that was all that mattered! His burger cost 29 euro whilst I got the set 2 course menu for 23.99. I had a steak which was nice and then a fruit crumble for dessert. But to be honest the service and manners of the staff there has put me off going again. Unfortunately that wasnt the only dining disaster of the trip , but more on that later!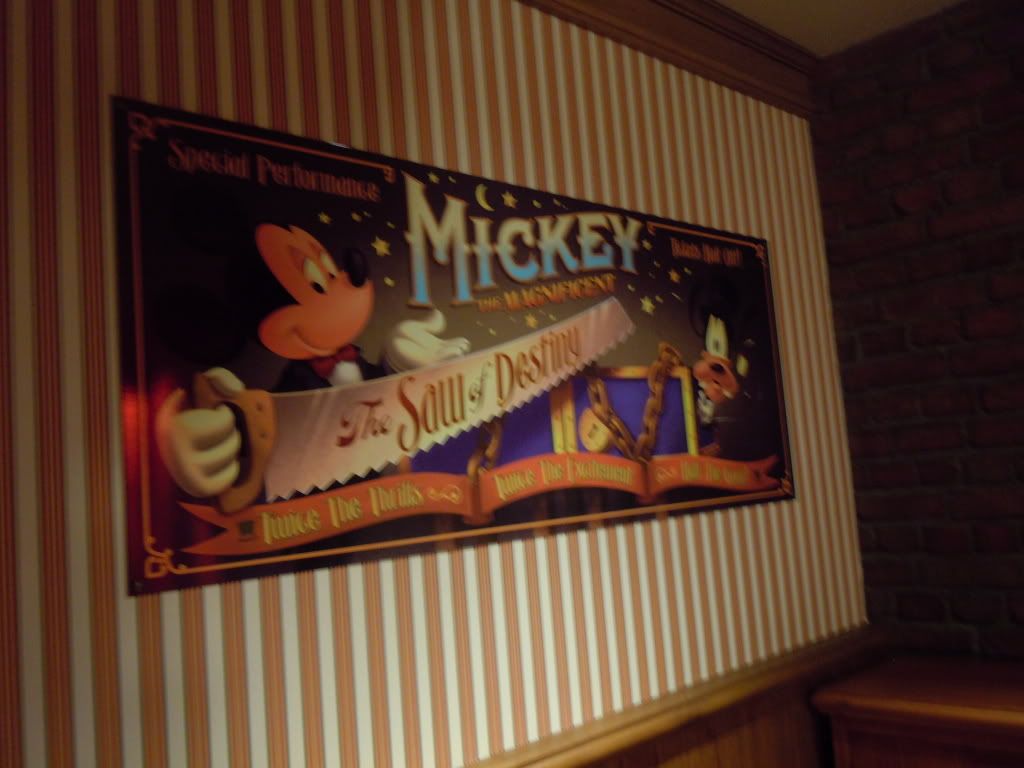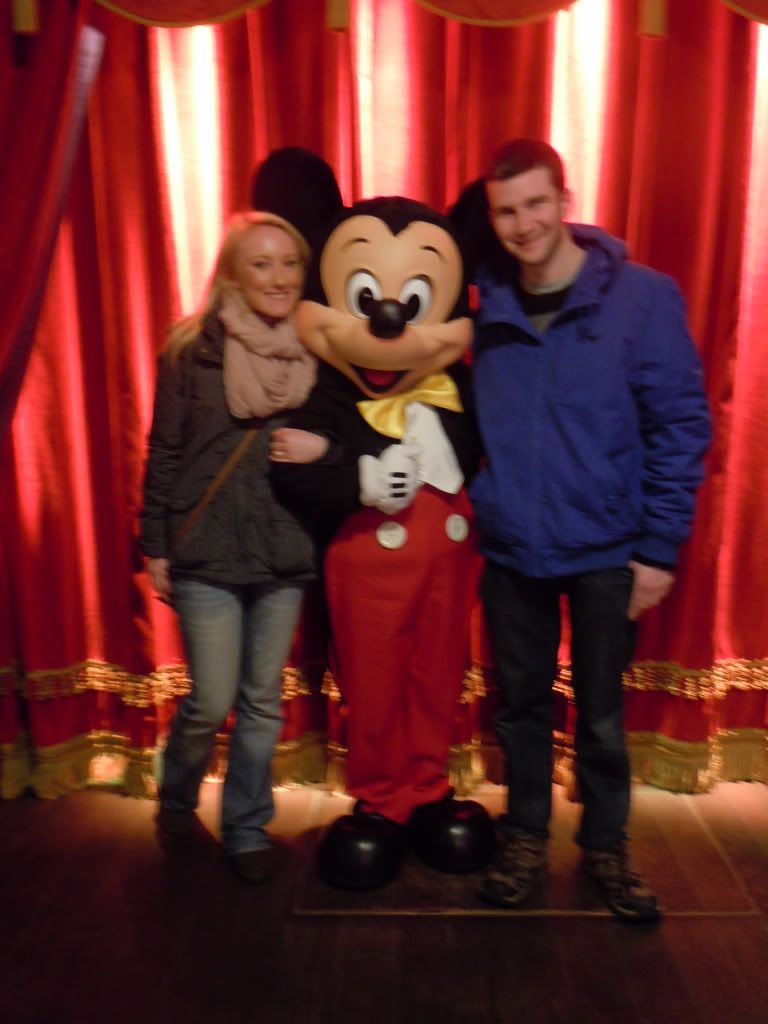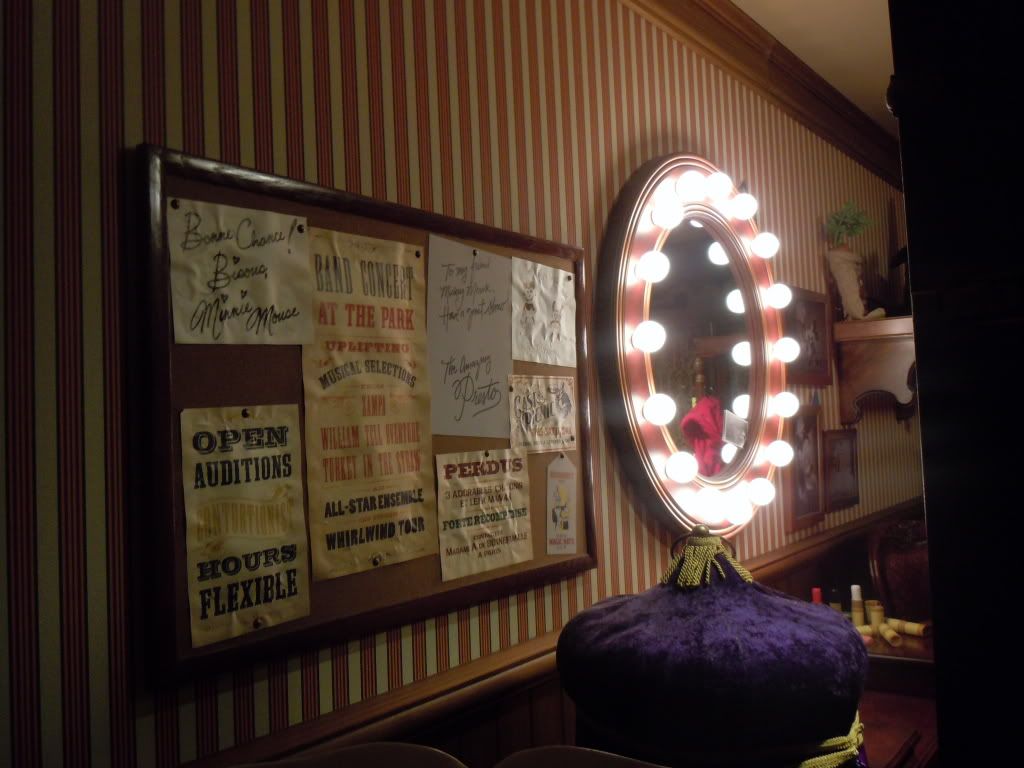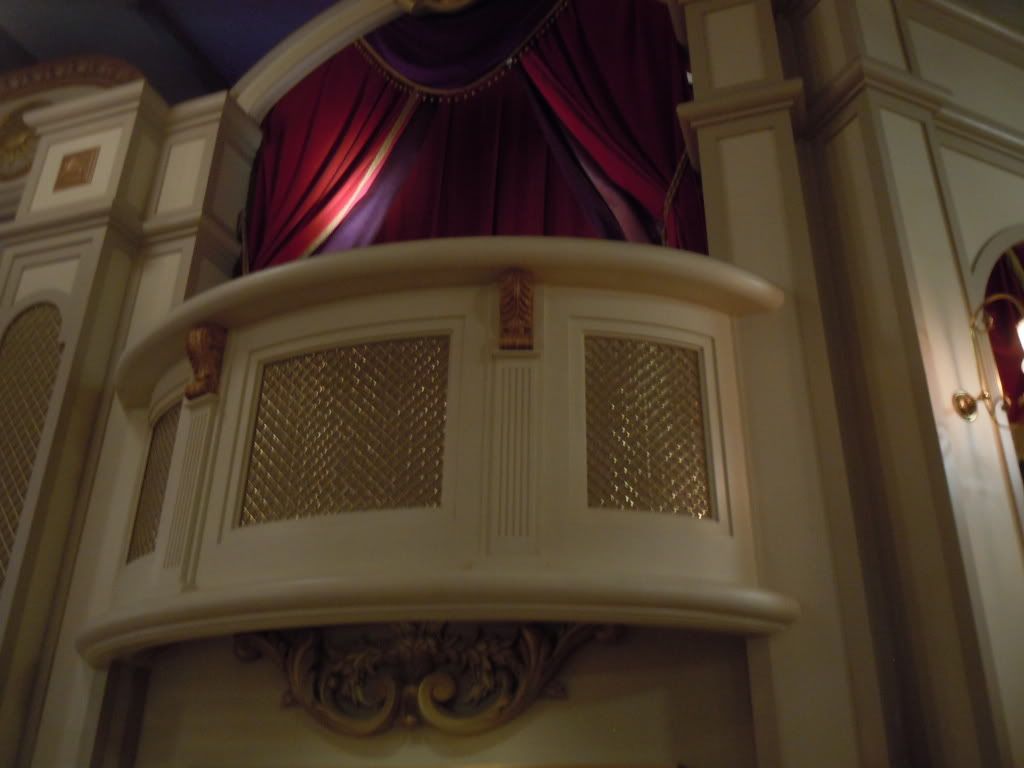 Also that day we met Mickey in his new residence and only had to queue 5 minutes. Its a gorgeous building and so much detail in the props and design but it used to be so much fun to see an impromptu appearance around the park from the mouse! Disney Magic on parade we saw too today , I thought most of it was the same as once upon a dream , but the song is slowly growing on me!
Well thats part one done for now , Ive to sort photobucket out so I can do this faster. Il do the rest tomorrow! Thank you for reading so far!